Digimon Movie 4: Diaboromon Strikes Back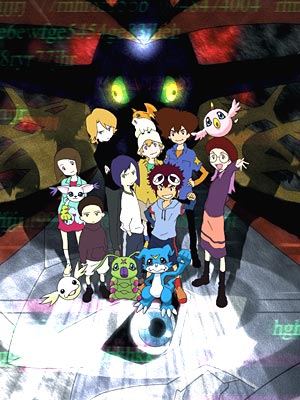 Japanese Release: March 3, 2001
English Release: August 5, 2005
Length: 30 Minutes

The movie takes place after the end of Season 2.

Story: A few months after the defeat of MaloMyotismon, a lot of virus Digimon named Kuramon started appearing on people's cell phones and computers. The Digi-Destined meet up and Izzy sends Tai and Matt to the Internet to fight Diaboromon, who somehow survived getting destroyed 4 years ago and is the source of the Kuramon. The other Digi-Destined go out to try to capture all of the Kuramon. Izzy suspects that Diaboromon is planning something, so he sends Kari and T.K. after Tai and Matt. They defeat Diaboromon in the centre of the Internet, but upon his defeat, he releases millions of Kuramon into the real world. They gather at Tokyo Harbour and fuse into Armagemon. Omnimon arrives and fights Armagemon, but is defeated. Davis and Ken then try fighting him with Imperialdramon, but they can't win either. But then, Davis's hope and everyone's power turns Omnimon into a sword, which transforms Imperialdramon into Imperialdramon Paladin Mode. He destroys Armagemon with a powerful stab. Armagemon turns back into millions of Kuramon, but Cody tells eveyone to absorb the Kuramon with their cell phones. The Kuramon are sent to Izzy, who deletes them and Diaboromon is stopped again, this time for good.